Talent Online Profiles and Questionnaires Store About Us Why Use Leadership Connections and Sales Mastery®? Testimonials Newsletters, Articles, and Sales etips Complimentary ResourcesCalendar Contact UsRead our blogSales Seminars, Events, and WorkshopLinks and Additional Resources

Colorado Office:
14143 Denver West Parkway Ste 100
Golden, CO 80401

P: 303.462.1277
F: 303.274.9771
Training Location II
700 Kalamath St.,
Denver, CO 80204


Why Use Leadership Connections?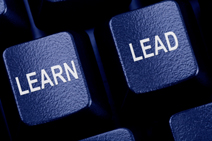 The Sales Mastery®, 'Lead the Pack Sales Training' collection of sales training programs are designed to help professional salespeople become sales leaders with fresh and unique approaches to increase sales results, personal confidence, and bring more enjoyment and success to professional selling. By delivering sales training sessions in modular increments and by providing reinforcement training, sellers can practice, apply, master, refine, and implement new selling skills, and sales processes for better sales results. The return on investment (ROI) is sellers close more sales, stop chasing unqualified proposals, develop stronger relationships, and produce faster sales by being more effective and efficient.

Sales Mastery® provides the strategy and tools to sell value instead of price, eliminate the fear of prospecting, initiate new customer relationships, and obtain decisions quickly and easily.


Exceptional Results by Using Sales Mastery® Sales Training
Harvard Business Review reports those organizations that invested in training in 2003 out-performed the S & P 500 by 17 to 35 percent. Whether you have one salesperson or many, we have the selling skills for sales success.



Accountability, Reinforcement and Adult Learning Methodology
The Sales Mastery®, 'Lead the Pack Sales Training' collection of sales training workshops and seminars creates professional sales leaders by delivering sales training workshops in measured increments, supported with reinforcement, accountability, fresh content and exceptional trainers. Sales consultants and representatives can practice, apply, master, refine, and implement new selling skills and sales processes in the most effective way—incrementally. Consider these important advantages:
1. Sales training using the Adult Learning Module for superior adoption and retention
2. Reinforcement with Follow-up modules (sales meeting reinforcement modules,
coaching sessions, and web refreshers)

3. Sales Accountability Bi-monthly coaching and reporting to a Leadership Connections' Sales Coach is available in four essential categories:

(A) Sales Plan Activities
(B) Sales Learning
(C) Personal Journaling, and
(D) Elimination of self limiting beliefs, attitudes, and head trash.


Accountability coaching increases sales success and solves the challenge for busy managers and owners who because of time and other demands, find it difficult to:
consistently provide direction
coach and provide frequent feedback
eliminate personal doubt
reverse negative self-talk,
provide focus and self-discipline
reduce the stress that impedes change and introspection
correct compromised courage and self confidence
Leadership Connections' 'Sales Mastery® Alpha' and 'Sales Mastery® Beta' tracks provide focus, discipline, and accountability. Willing participants wanting to skyrocket their career engage in bi-monthly interactions with a seasoned and professional business counselor/coach during and after training sessions. Please call or email us for more information.

4. Sales Seminars and Workshops also drive exceptional result because:
Material is Fresh and continually updated to meet current markets
Leadership Connections (LCI) uses a sales training approach that is authentic, practical, real world, and tactical that secures early adoption, gains credibility and increases sales. You leave knowing what to say and when, not just a 10,000-foot theoretical view.
LCI uses experiential sales training that avoids fictional role plays but instead debriefs, pre-briefs, and models real and existing sales calls, with exercises to reinforce retention and application
LCI uses exceptional 'frontline' trainers with strong business-to-business sales and sales management experience who have 'been there' and who can answer questions outside a workbook or script.
View a chart of our Professional Sales Training Omega, Beta, and Alpha sessions.

Accreditations (CEU's)
Continuing Education Units (CEU's) are available for all training offered by Leadership Connections through Metropolitan State College, Denver, Colorado. Principles and instructors also have credentialing through the Alliance of Professional Consultants, and certified in Marketing & Sales through CMSI (an organization chartered by the Dutch Council of ISO 90013, a division of ISO 9000).
Additionally, consultants have certification in:
(1) Behavior Style Analysis™
(2) Personal Attitudes and Values™
(3) Personal Skill Attributes and Competencies through Target Training International, Phoenix, Arizona.™


Consultative Sales Training
Sales Training for Intangibles "Selling the Invisible"
Sales Training for Industrial Equipment & Distributors


From Leadership Connections' home base in Denver, CO,
Leadership Connections serves the Denver front-range, and national sales communities. Our sales training and sales management programs are continually evolving to help you attain the strongest sales culture possible. Leadership Connections offers sales training seminars for individuals and corporate sales teams. Individual sales managers, consultants, entrepreneurs, financial advisors, engineers, industrial equipment sales, and other professionals can attend our ongoing sales training seminars at our Denver, Colorado sales training center or for teams outside the Denver area. Leadership Connections can tailor sales training, sales management, or sales leadership modules to fit your needs and then deliver them logistically in a way that makes sense for you. Leadership Connections' breadth of training experience and range of topics can augment in-house sales training programs and/or provide train-the-trainer programs.