Additional and Complimentary Resources

Without removing your pen, pencil, etc. from the paper, draw four lines and connect all the dots. Answer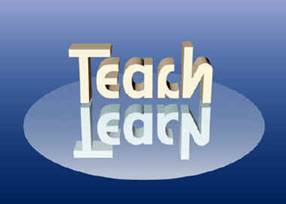 Did you notice…The word TEACH reflects as LEARN!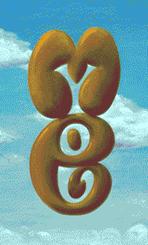 You probably read the word ME in brown, but…when you look through ME you will see YOU! Do you need to look again?

More Control in Meetings? A Sales Meeting Idea…
Want more control over the conversations in your team meetings? Try changing your seat location. Pick your seating carefully. Researchers found that managers sitting in the middle of either side of a rectangular table have more control over their meetings. (Most managers sit at the head of the table.) Note: If you have a rep who never really gives you or other personnel full attention, sit directly across from him or her.


Sales Meeting Questions:
What do you want to accomplish? What outcome do you want? Is the meeting for an administrative focus, training, product updates, skill building, brainstorming, goal setting, recognition, or celebration?

Do you have a theme? Is it excellence, tropical, perseverance, winning, professional, casual, etc?

What exercises and participant contributions do you want to include?

What do you need to prepare?
Food for Thought:
Do you have an objective for each call you make?

For example is it to get information, get a decision, build rapport, qualify need or budget, a referral?
Do you keep a journal? Keeping a journal clarifies thinking, maintains focus on goals, tracks what works and what doesn't
How do you manage your self-talk? Do doubtful or negative thoughts and fears dominate your thinking? How can you change it?
What patterns in your sales experience would you like to change? Start by recognizing the patterns, and then look underneath at what behavior is being driven by what belief that you need to change.
What class, training, or book have you read recently for self-improvement? Would you go to a doctor for a serious illness who had not recent training?
Are you passionate about what you do? If not, why not?
How much more business would you have in twelve months if you found one more new prospect a week than you do now?
Don't Sell – Let them Buy!
Ralph Waldo Emerson was a great historian, noted poet and respected philosopher. Emerson, however, knew little about persuading a female calf into the barn. His personal experience with the endeavor proved frustrating
Emerson and his son, Edward, were engrossed in this effort, one sultry afternoon. With Edward circling an arm about the neck of the calf and Ralph pushing from behind, they struggled to get the obstinate heifer to move, but with each push and pull, the stubborn calf locked its knees and firmly planted all four feet into the ground. The sweat now streaming from his face and his clothing soaked with bovine smell, the great Ralph Waldo Emerson lost his persistent spirit.
A young Irish peasant woman happened by and sensed the Emerson's' predicament. Smiling sweetly, she asked Emerson if she could be of some assistance. Rather sarcastically, the exasperated sage replied, "If you think you can do anything, go right ahead."
The young woman walked around to the front of the calf, thrust her finger into the calf's mouth, and the calf peacefully followed her into the barn.
Edward was amused. However, Ralph Waldo Emerson was intrigued with the simple lesson this young peasant woman had taught him. 'That night he recorded the incident in his journal with this thought: "I like people who know how to make things happen."
Prospects can possess some comparable characteristics displayed by the young calf. You can push them, pull them, prod them, or even kick them, and they won't move, but give them a reason they can understand, one that will prove beneficial to them, and people will buy easily.. People don't buy things because you want them to. They buy in a certain way because they want to. Learn what is important to others, it makes working with them simpler. "Speakers Source Book" Glenn Van Ekeren pg 366
A clearer look at selling
Potatoes, eggs and coffee beans. Once upon a time a daughter complained to her father that her sales job was miserable and that she didn't know how she was going to make it. She was tired of fighting and struggling all the time. It seemed just as one challenge was solved, another one soon followed. Her father, a chef, took her to the kitchen. He filled three pots with water and placed each on a high fire. Once the three pots began to boil, he placed potatoes in one pot, eggs in the second pot, and ground coffee beans in the third pot. He then let them sit and boil, without saying a word to his daughter. The daughter, moaned and impatiently waited, wondering what he was doing. After twenty minutes he turned off the burners. He took the potatoes out of the pot and placed them in a bowl. He pulled the eggs out and placed them into a bowl. He then ladled the coffee out and placed it in a cup.
Turning to her he asked, "Daughter, what do you see?" "Potatoes, eggs and coffee" she hastily replied. "Look closer", he said, "and touch the potatoes." She did and noted that they were soft. He then asked her to take an egg and break it. After pulling off the shell, she observed the hard-boiled egg. Finally, he asked her to sip the coffee. Its rich aroma brought a smile to her face.
"Father, what does this mean?" she asked. He then explained that the potatoes, the eggs and coffee beans had each faced the same adversity—the boiling water. However, each one reacted differently. The potato went in strong, hard, and unrelenting, but in boiling water, it became soft and weak. The egg was fragile, with the thin outer shell protecting its liquid interior until it was put in the boiling water. Then the inside of the egg became hard. However, the ground coffee beans were unique. After they were exposed to the boiling water, they changed the water and created something new.
"What are you," he asked his daughter. "When adversity knocks on your door, how do you respond? Are you a potato, an egg, or a coffee bean?" In sales, things happen around us, things happen to us, but the only thing that truly matters is what happens within us. Which one are you?
Case Studies
Case Study...Initiative Corporation
Another corporation recently purchased William's company, Initiative Corporation. William, the Vice-President of Sales, and his eight salespeople are being retained because of their industry experience and strong customer relationships. William's salespeople initially reacted positively to the merger news when the announcement came late last year, but they are now having some serious concerns. The biggest concern being the salespeople's compensation plans are changing. Under the new plan, higher quotas are coming, so top salespeople are starting to feel pressured. William fears the sales force is losing motivation, because they pay plan changes and also calls for commission payout, only after salespeople reach the much higher quota. Some of the sales team members are even threatening to look for employment elsewhere. How can William address this tense situation and continue to keep his sales force? What would you do? (Recommendation for Initiative Corporation)
Case Study...Major Technologies and a Complacent Sales Force
Mike Michaels cannot seem to kick-start his sales force this year. As Vice-President of Sales for Major technologies, he is in charge of 25 salespeople located in five regional offices. Unfortunately, last year's revenues fell about 20 percent, and Michaels is seeing a slow start the first half of this year as well.

Michaels is concerned that his salespeople are stills suffering from a demoralizing past 12 months and is trying to figure out ways to jump-start his team. Major Technologies instituted a new compensation plan for this year that keeps salaries at the same level, but increase commissions by five percent on any new business. Michaels' hope was that his salespeople would push to sign new contracts because of the extra incentive, but for first part of the year, he is only noticing orders from current customers. The unfortunate conclusion is that the sales force has become complacent. He has scheduled trips to visit each of the five offices and will meet with each of the 25 reps individually during the next two months. What they don't know is that if the company's revenues do not increase by the end of this year, the CEO has mandated personnel cuts - including cuts in the sales force. Michaels has kept this information from the salespeople, because he feared it would hurt their performance. How can Michaels get his salespeople motivated again? Should he tell them about the CEO's mandate? And, what should he say to each of his salespeople in the individual meeting? (Recommendations for Major Technologies and a complacent sales force)


Recommended Readings
The Greatest Salesman by Og Mandino
SPIN Selling by Neil Rackham
Let's Get Real or Let's Not Play by Mahan Khalsa
Rethinking the Sales Force by Neil Rackham
Leigh Branham has written Keeping the People Who Keep You in Business and The 7 Hidden Reasons Employees Leave
Pierre Mornell has written Hiring Smart: How to Predict Winners and Losers in the People Reading Game and Games Companies Play
The Power of Kindness by Piero Ferrucci
The Power of Intention by Dr. Wayne Dyer
Book Yourself Solid by Michael Port
(How to get more clients the "easy" way) comes with workbook you download off web after buying the book
The E Myth Revisited by Michael Gerber
How to create an effective entrepreneurial business that is marketable
Mastering the Rockefeller Habits by Vern Harnish
Discusses the habits that made Rockefeller successful

Megatrends 2010 by Patricia Aburden
Identifies the megatrends in the economy for the next 10 years. Very good for market positioning, marketing, branding etc.
The Speed of Trust by Stephen M. Covey
How to build and maintain trust in an organization and with all stakeholders.
Leading with Soul by Bolman & Deal
Finding meaning and purpose in work, the importance of organizational values
Good to Great by Jim Collins
The traits that make a great company vs just a good one.
The Tipping Point by Malcolm Gladwell
Discusses how an idea, trend or social behavior crosses a threshold and becomes a major factor in business.
The Rise of the Creative Class by Richard Florida
A view of the values and lifestyles that will drive 21st century economy, it's technology and social structures.
Evolution by Faith Popcorn
The eight truths about marketing to women

Never Eat Alone by Keith Ferrazzi

Mind Set by John Nesbitt

Working Relationships by Bob Wall

Instant Rapport by Michael Brooks

Why Employees Don't do What They're Supposed To Do by Ferdinand F. Fournies

Blink by Malcom

Crucial Confrontations by Kerry Patterson, Joseph Grenny, Ron McMillan, and Al Switzler
Into the Unknown by Jack Uldrich

The World is Flat byThomas L. Friedman
An essential read about globalization of the world economy, our ability to compete. A look into what the world may look like in the 21st century.
The Goal by Eliyahu M. Goldratt
The best selling business novel that introduced the Theory of Constraints and changed the way America and the World does business.
The Tipping Point by Malcolm Gladwell
The Tipping Point is that magic moment when an idea, Trend, or social behavior crosses a threshold, tips, and spreads like wildfire.
Who moved my Cheese? by Dr Spencer Johnson
A simple parable that reveals profound truths. It is an amusing and enlightening story of four characters who live in a maze and look for cheese to nourish them and make them happy. Cheese is a metaphor for what you want in life.
The Ten Day MBA by Steven Silbiger.
A step by step guide to mastering the skills taught in America's top business schools. A good read for someone who does not have an MBA.
Six Sigma for Managers by Greg Brue
The basics of six sigma that helps you select the best people and projects. It helps you to apply the technology and tools.
Sun Tzu - Strategies for Selling by Gerald A. Michaelson
Good book for Customer Service and Long-Term Business Relationships, which would apply to essentially all of us. Uses comparisons to Sun-Tzu Ping-Fa, the famous Chinese War Advisor. Very tactfully done.

Stress for Success by James Loehr
Pre-eminent sports psychologist on taking control of stress and making it work for you.

Swimming Across by Andrew Grove (bio of Intel founder)

First Among Equals by McKenna & Maister (dealing with the challenges of managing egotistical, driven professionals)

The 8 Traits of Champion Golfers by Graham & Stabler (sports psychologists talk about how top PGA pros perform at highest levels under pressure, lessons translate well to business leaders

Leadership by Rudi Giuliani

Blue Ocean Strategy by Kim and Mauborgne – A new look at formulating strategy.
Winning by Jack Welch – Good common sense business.
Mastering the Complex Sale by Thull – Great sales book.
The Essential Drucker – writings of Peter Drucker – Essential for anyone serious about business management.
Successful Direct Marketing Methods by Bob Stone – For those interested in advertising that works.
The Five Dysfunctions of a Team by Patrick Lencioni – Good thoughts about teams.
Scientific Advertising by Claude Hopkins – 1950's book that makes great sense today.
Tested Advertising Methods by John Caples – One of the giants of the advertising industry.
Ogilvy on Advertising by David Ogilvy – A must read for anyone in advertising.
The New Reality of Wall Street by Donald Cox – A fresh look at investing and Wall Street.